Tags
BLMorticia, Book Release, Chit Chat and All That, Daniell Burnell, Erotica, Gay Male Fiction, Julez S Morbius, Menage, Naughty Nights Press, Poets, Rawiya, Smashwords, Something Fresh Served Hot, Something New On The Menu, Star Search, Transgender
NOVEMBER HAPPENINGS
What a busy month it has been and we are only half way through, can it get any better than this.
JULEZ S. MORBIUS is releasing his first book STAR SEARCH on November 30th.
DANIEL BURNELL is releasing POETS on November 30th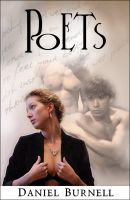 Then to top it off, we have SOMETHING NEW ON THE MENU by BLMORTICIA, which is the first in the series SOMETHING FRESH SERVED HOT. A series of five books by BLMorticia and Rawiya, which again is going to released on November 30th. as well.
Now as a very special treat I will be posting the synopsis and extract of each of these wickedly hot books below as I still have more things to share with you all.
With these things happening, we also got word that three (lucky number isn't it) of our family members  have been nominated for awards over at Xcite Books. These people are Casey-Lyne Johnson for Best Review Site, Dawne Prochilo for Best Sexpert and Tonya Kinzer for Best Blog or Author Page. Nominations are open until December 30th 2011. From all of us at Naughty Nights Press, we wish Casey, Dawne and Tonya all the best in their nominations and regardless of where they come we know that they deserved to be nominated in the first place. Bring home first place each ladies *giggles*
Now the good stuff *rubs hands together* and please remember that these stories are for 18+ only.
STAR SEARCH by JULEZ S. MORBIUS
Synopsis:
Joe is a gay man who prefers to date Transsexuals.

Never attending work parties before, Joe decides to attend one after receiving an invitation from his boss but becomes a bit worried, as he is required to bring a partner.

His best friend Angel suggests he hire an escort. Joe goes through the pages on the Internet and finds Star, a stunning petite transsexual and books the evening of the party with her. 

After spending the most glorious evening and all night with Star, Joe decides he will continue to book Star every weekend. When he gets in touch with the agency he finds out that Star has quit escorting and they can't give him any more information as to how to get in touch with her. Joe becomes obsessed with finding Star and goes through a lot to find her.

Star Search is full of hot, sensuous, tender sex, with underlying currents of crime, intrigue and suspense. Lots of twists and turns, with the ultimate question being…Does Joe find Star, the woman of his dreams?

Extract:

At half past six I locked up the house and, as it was a warm night, started the walk to meet Star before the party. I arrived at the meeting place an hour later, realized that I was a little early and lit up a cigarette. As I waited I started to feel nervous about meeting her for some reason and nearly changed my mind and left.

Star arrived just as I finished my second cigarette. As soon as I saw her I was totally blown away and glad that I hadn't chickened out. She looked absolutely stunning. She was wearing a knee-length black pencil skirt, high heel shoes and a red blouse that showed the curve of her breasts perfectly. Once we had introduced ourselves to each other I led her inside the party venue.

"Would you like a drink?" I asked her.

"Vodka and coke please." Star replied.

I ordered the drinks and as she walked towards an empty table I couldn't help but stare at her tight ass, moving from side to side, underneath her skirt. We sat down and Star asked me all sorts of questions about my manager and the people I worked with. She told me she always did this as she liked to have some sort of idea about the people that she had never met, so she didn't look to out of place. Once I had told her all she needed to know, my manager walked through the door and headed towards the back room, where the party was being held.

Star and I finished our drinks and, five minutes later, followed my manager through to the party. As we walked in I saw that most of my work colleagues were already there and having a good time. The music was loud, the big table at the end of the room was full of food and the bar was staffed by a couple of twenty-something year old girls.

Most of my work colleagues were sitting around the room, with their partners, and I thought that seemed like a good idea but Star dragged me straight onto the dance floor. She was a fantastic dancer and I was soon shattered, yet she seemed that she could go on for hours. Telling her to slow down, as the night was still young, Star took me over to the bar and I got us some more drinks. We stood and watched some of my colleagues dancing for a while, when Star turned to face me.

"I know it's your boss's party," she started, "But how about you take me to a club and then back to yours."

"I'd love to take you to a club," I replied, "But I best say bye to my boss first."

"Okay come on then," she said linking her arm through mine.

"Hello boss," I said as we finally reached him through the crowd.

"Hello Joe, thank you for coming," he said. "And who is this pretty thing with you?"

"This is Star," I said.

"Hello," Star said.

"Thank you for coming as well Star."

"I've had a really good time," she said.

"We both have," I added. "But I'm afraid it's time for us to go now."

"I understand Joe," he said winking at me. "You two go and enjoy the rest of the night."

"Oh I'm sure we will," Star said winking back at him.

We then left the party, her arm in mine, and she took me to a nightclub that I had never been to, and we danced and drank for a couple more hours.

"Come on Joe take me back to yours," she eventually said pulling me off the dance floor.

We walked out of the club, hailed a taxi and twenty minutes later I was unlocking my flat. As soon as we were through the door our lips locked in a passionate embrace, and began to tear each other's clothes off. I knew the night had gone well but I wasn't quite expecting this sort of reaction, even though I knew she was an escort and to her the longer she was with me the more she would earn, but I wanted her so badly that I wasn't about to argue.

She had my top off and my trousers and boxers around my ankles in seconds and then wrapping her slender fingers around my, already hard, cock, she slowly started to stroke me as we continued to kiss passionately.
TO READ MORE OF STAR SEARCH PLEASE GO TO SMASHWORDS but shhh it is our secret that it has been released early *wink*
POETS by DANIEL BURNELL
Synopsis:
San Francisco, city of pirates, prospectors and poets, has a well-deserved reputation for sexual freedom. People have long come to the city to liberate themselves, release pent-up desires and do things they would never dare at home, in short, to go wild with others there to do precisely the same thing. Such is the story of the narrator of "Poets": A sedate woman to all appearances, a first grade teacher living conventionally, having shelved her fierce desires for wildness in her life. She has always had an outlet, a tame one so far; poetry. She attends readings in San Francisco and, on the night of the story, after a reading, she finds herself the object of intense sexual attention of two well-known San Francisco poets.  The poets are a pair of smooth-tongued, sexy rogues well-practiced in the art of seduction and ménage with women like her who they immediately recognize, she says, as "caged, desperately seeking poetry in her life, ready for anything".  She does, in fact, throw all caution to the wind.
When the poets start putting their hands on her in the dark of Vesuvio's, a famous San "Francisco saloon, the narrator tells us:  There was a point at the beginning of the proceedings in Vesuvio's when certain thoughts tried to stop me from doing what I was apparently determined to do that night:  "This isn't you. You don't do things like this.  You're a responsible person who has to get up early tomorrow morning to teach the wonderful first graders who love you so much.  Why are you letting it happen?"  But in almost no time at all, I had to admit that many things about my life were false and that this crazy thing felt like one true thing at last.
Their fooling around manages to get the three thrown out of Vesuvio's and then they adjourn to the woman's car and her apartment for a no holds barred, scorching and ravaging, poetic and very naughty, all night ménage, a night the teacher and the reader will never forget.
Excerpt:
I was sitting at a small, round table upstairs in Vesuvio's, in the semi-dark, sandwiched between two guys, both of them poets, good poets – I'd made sure of that, with one poet's hand on my left thigh and the other's hand on my right and both pretty far up there but neither touching anything private yet; and one poet's tongue in my mouth and the other poet's finger tracing my breast through my blouse, tentatively, as if it was a wild, caged animal he wasn't quite sure of.

I liked it a lot, really a lot – the tentative, exploratory, poetic attentions of the breast-tracing poet. He was barely indenting my tit, being quite artistic about it, sensitive, and bringing me to life gently, after my long sleep. His touch was of the nerves, flesh and skin and yet not of the nerves, flesh and skin, sensual and not sensual, electrical and not electrical, personal and impersonal; kinky behavior in a saloon and a new poem written into my flesh. I was becoming someone other than who I was and more completely myself at the same time, the truer version. And of course, the regular bodily reactions were happening down below, my pussy, hot and wet, and throbbing wildly with the beating of my heart but I didn't want the poets to kiss me or feel me up any harder or touch me anywhere else just yet, though I certainly would have permitted that and any other poetic or dirty thing these guys wanted to do to me. I wanted them to take me wherever they wanted to go but slowly, poetically and for a long time, just like they were doing.

My breasts felt like they were waking up after a long winter's nap and starting to realize just how hungry they were after their dormancy of not being touched by anyone for many months. Just keep doing it like that, poet, tracing and tracing my flesh, making me quiver and shiver just like that. At the spring rains you may switch to the other one, Sir, and when summer comes, after these delicate attentions, I grant you permission to feel me up like a fumbling teenager in the back of his car and then devour me whole.
Like what you read? Then go over to Smashwords and purchase a copy for your very own. Yes another early release *giggles*
SOMETHING FRESH SERVED HOT Book 1 of the SOMETHING NEW ON THE MENU by BLMORTICIA
Synopsis:
A gay contemporary comedy which features a Chicago homophobe, by the name of Jimmy LaCosta, who works at a diner called the "Greasy Spoon" on the north side of Chicago near Boys Town. While working, Jimmy meets the incoming manager, Alex Seidling, a young British man who his present boss is hiring to take his place as he retires.
 After the initial meeting in which Jimmy feels uncomfortable with Alex's stares, Jimmy cultivates a friendship with Alex, which develops into something totally different than he himself expects. This shocks him and he tries to fight it but because of his growing feelings he decides to pursue it despite all of what he has been taught.
 Will he do what his body wants? Will Alex accept his advances even though he will soon become Jimmy's boss?
Excerpt:

Later on in the day, I was making my way to the john when I noticed Alex sitting down in George's office looking over some papers. I was on my way out of the place since my shift was over and my hot night with Zena was in the next hour.

When we exchanged glances, he waved his hand at me. "Jimmy, hey, can you step inside a moment, please?"

I exhaled before going into the small space and closed the door behind me. I had been in George's office a little too many times for my taste so needless to say, when I went in I was a little nervous about talking to the new boss to be in here.

Still, I thought this to be the perfect time to let Mr. Seidling know my boat doesn't float that way. Once I got in, I sat in the wooden chair in front of the desk.

"Hey, Jimmy. I was just looking over some things and it seems like you're in need of a raise my friend. How could you just let George stiff you all these years?" Alex shook his head while still glancing at the large sheet of paper.

I cocked an eyebrow. He was definitely right about this observation.

Okay, maybe he ain't so bad after all.

I ran my hand though my brown mane. "Well, I need the job and um…well, I make okay money, or…"

"No you don't, Jimmy," he interrupted. "At the last restaurant I managed, the top cook was making twenty-two bucks an hour. The owner felt it was necessary to pay him well because he kept the customers happy. Not to mention, he was quick, polite…"

I cut him off. "Wait, did you just say twenty-two dollars, an hour?"

Alex chuckled, "Yeah man. You're only making fourteen. Dude, seriously, you're getting robbed, yeah. I'll make sure I let George know he should raise you up to at least eighteen effective immediately."

My eyes bulged when he said that number. I was trying to keep my excitement in but I couldn't help it. All the things I could do with making eighteen dollars an hour. A new car, a better apartment than the rat hole I was staying in, and damn, some better clothes. I may be a cook but I like to look good when I step out with the ladies.

"Gods Jimmy, I cannot believe George mimics the guy on that cartoon, what's his name?" He looked up at the ceiling and snapped his fingers.

I laughed when I thought of my favorite show other than Sportscenter. "Spongebob and you're talking about Krabs…he's a tight wad."

Alex giggled and placed the papers on the furniture in front of him. He locked his eyes with mine, making me a tad uncomfortable. "That show is hilarious."

We shared a laugh and even though we seemed to be getting along great I had to remember why I was here.

Man, I did come in here to tell him something…oh yeah…

I nodded, "Yep, it's full of laughs. Hey…um Alex…I was uh, noticing the eye you were giving me earlier."

Alex raised an eyebrow and smirked. "Yeah?"

Suddenly, I froze. As much as I wanted to tell him to stop staring me down like a piece of meat, I thought twice about how to phrase it, especially since the guy told me that he'd be telling George to give me a four dollar raise. I sighed. "Um, yeah dude, was there a reason why you were looking at me like that?"

Alex smacked his lips together and rolled his eyes. "Oh Jimmy let's not play games here. You know I was checkin' you out and don't tell me that you don't go that way because I really don't care that you do. Besides, it's nothing wrong with looking. Just because I'm taking a gander at your tight-fitting jeans to go along with the snug, black tee-shirt that you have on, it doesn't necessarily mean I want you."

I leaned back in my chair and turned up my lip. "Oh yeah, then what would you call it?" I crossed my legs. I had to hear this.

"Well Jimmy, consider this, when you look at a tasty dish that catches your eye on a menu does that mean you have to order it? And, in your terms, being the macho heterosexual that you are, do you go after every girl you see walking by? Maybe you do. Let's just stick to the first example, yeah?"

This guy's a card.

It was true what he was saying but then after he completed his sentence, I wondered why he didn't want me. "Well damn, why don't you find me attractive?"
Like this? I know I do but alas this one we do have to wait until November 30th to be released but keep your eyes peeled just in case *smile*
Now please do not forget that as today is Monday, we have Chit Chat and All That! going on with today's hosts, Casey-Lyne Johnson and Benjamin Russell.